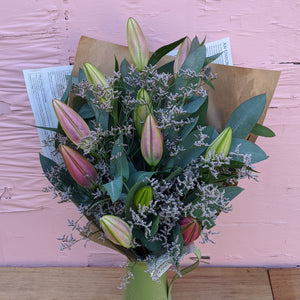 This bouquet is beautifully scented and includes Liliums, Misty and Gum foliage.
Availiable in three sizes.
Please keep in mind that as flowers are seasonal we will substitute any flowers that are unavailable or out of season. Please leave a comment in the note section if you would like to be notified of any floral changes.