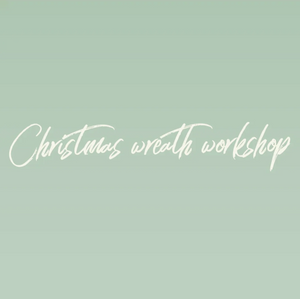 Ivy n Rose Christmas wreath workshop will be held at Clarendon Estate at 2:30pm on the Saturday 2nd of December 2023 
Come and enjoy a peaceful afternoon as you create a stunning natural wreath to style your front door. 
What's included: 
One qualified Florist to guide and help you with wreath making techniques.
A hand made wreath base. 
All the dried florals and fruits you will need to create your perfect Christmas wreath. 
High Christmas tea with gingerbread, scones, truffles with tea and coffee. 
All the tools required to make your floral masterpiece.